How to Choose


Great

Garden Furniture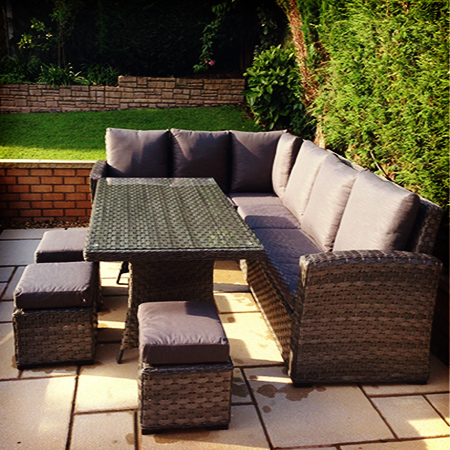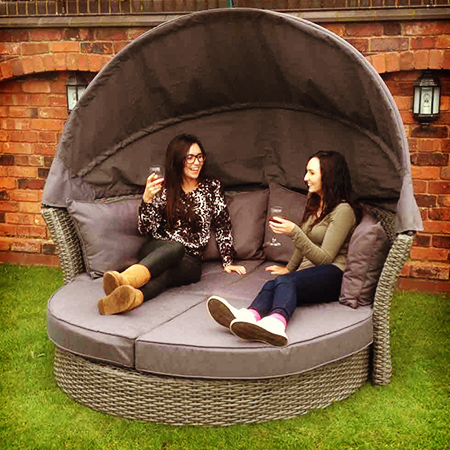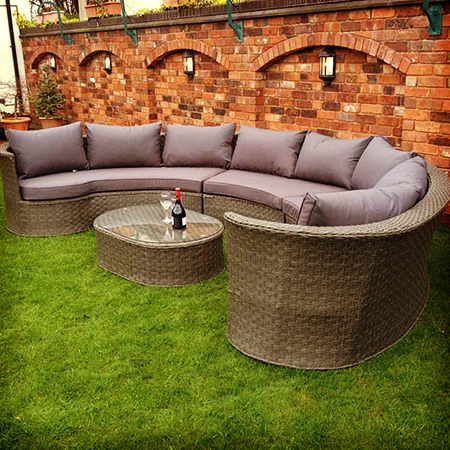 For those who love to sit outside on a lovely day, good garden furniture provides comfortable seating and can enhance a green space if chosen carefully. There are so many different types of garden furniture to choose from – metal, wood, plastic, wicker, rattan, stone, and willow – and choices are often dictated by the type of garden, weather conditions, how easy the furniture is to maintain, and that all-important budget.

Garden furniture is both functional and decorative, so before making any purchasing decisions, take a look at the following advice and suggestions to make sure that you choose the correct furniture for your needs, comfort, budget, and garden area.
Lovers of the outdoors and keen gardeners will use garden furniture more than those who only venture outside when the sun is shining; this is when heavy-duty weather-resistant furniture can be most useful. Wooden and metal seats and benches stand up well to extreme weather, and because of their weight will not blow away during windy weather. Placing wooden or metal garden furniture near pretty flower beds or in sun spots will ensure they are well used. Avoid putting them on grass though as they may sink or, in the case of wooden seats, become damaged by rising moisture.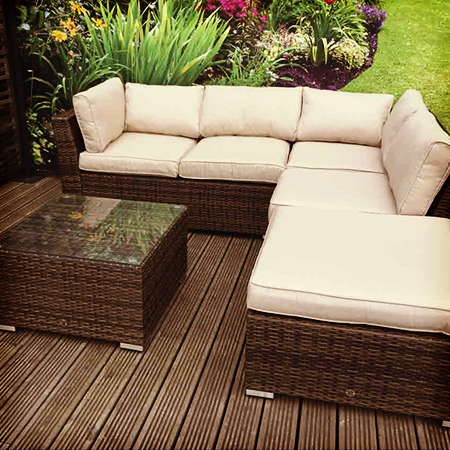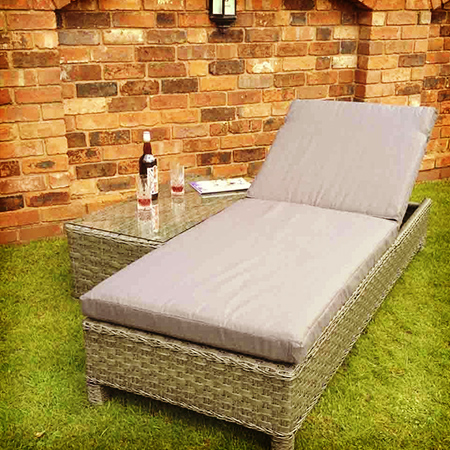 Poly rattan furniture is ideal for those who like to be able to move garden furniture easily, as it is lightweight and easy to lift. Sets of poly rattan furniture are actually weatherproof and use Polyethylene rattan weave which is more robust and UV treated not to fade. This material makes it incredibly easy to care for, as all you need to do is brush away any water or snow in the winter months or clear away any dust that may have gathered, in order for you to enjoy your super comfy rattan furniture in the warmer seasons.
Plastic garden furniture is one of the most popular choices for many gardens, being inexpensive, easily moved and completely weather-resistant. Plastic furniture is the perfect choice for those on a tight budget as well as for those who tend not sit outdoors often, being very cheap and not requiring any maintenance. Eco-friendly plastic furniture is also available, which tends to be heavier and a little more expensive, but is ideal for those who prefer to use environmentally-friendly items.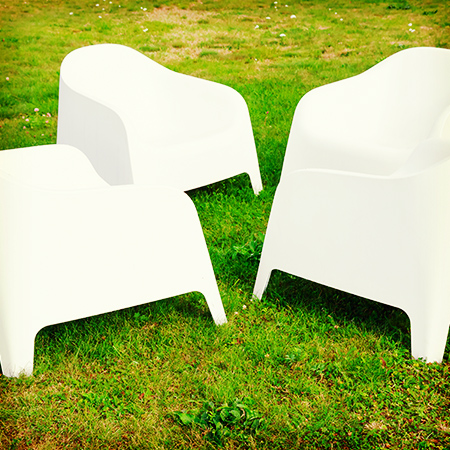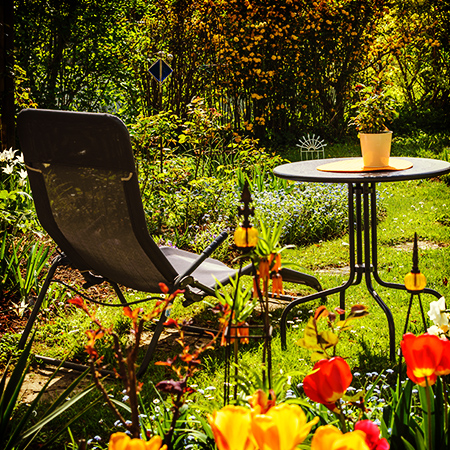 Individuals who like the look and durability of metal garden furniture will find several choices in materials, including cast iron and aluminium. Cast iron garden furniture tends to be high quality and more expensive than other types of metal furniture, but will last a lifetime if cared for properly. Aluminium garden furniture is made from extruded aluminium, which is hollow and very lightweight; this type of furniture is ideal for those looking for low-cost garden seats and tables.
Natural stone is often used for table tops, and can be tiles, slate or marble; it creates good-looking and durable furniture. Matching tiles can be used to create panels in chair-backs, producing a set of garden furniture that will last for decades and enhance any area it sits in.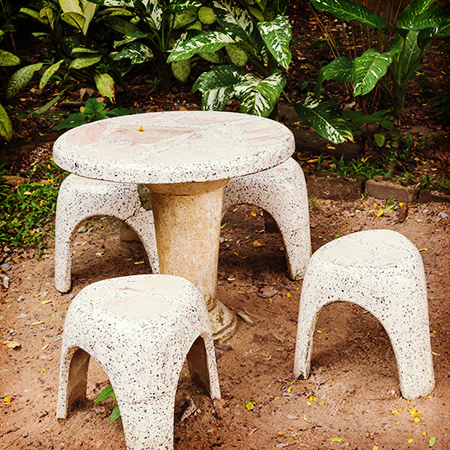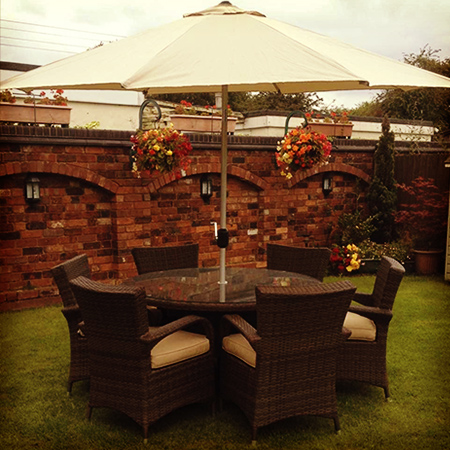 If your garden is constantly exposed to the sun on warm days, adding a parasol or awning to a set of furniture will provide essential shade. Awnings can be useful on patios where they are easily attached to the house wall while flexible parasols can be slotted into a sturdy table, providing shade at meal times. Parasols are also great if you want to enjoy some shade while entertaining friends on your rattan dining sets, rattan garden sets or rattan corner dining sets.