If you are planning to redecorate a bedroom in 2016, you will obviously be interested to know what trends will be popular in 2016. But before
you start thinking about creating a whole new look for the room, you could create a 'Christmassy' look in the run-up to the festive period.

One of the easiest ways to decorate a bedroom for Christmas without spending a small fortune is to dangle some Christmas lights around
the bed headboard. There are very affordable battery-operated festive lights available from many places that will look great in the bedroom. You could also buy some Christmas-themed bed linen and cushions; these can then be used every Christmas. Stuffed Christmas toys also look great dotted around the room and are also affordable. Alternatively, wrap empty boxes in Christmas paper and stack them in the corner for a great aesthetic.

Once Christmas is over, you can then turn your attention to redecorating the bedroom for the new year ahead. Below are a few of the trends
that are expected to be popular in 2016.
Minimalist Style
The minimalist style is proving extremely popular and this trend will continue into 2016. That means practical storage solutions in a fitted bedroom such as fitted wardrobes & fitted bedroom furniture. Fitted wardrobes afford plenty of space for items in the bedroom, meaning less clutter.
Fitted bedrooms with built-in cupboards and shelving are beautiful and practical and all the rage for 2016. Beds with built-in storage are also a good choice and can provide plenty of storage space.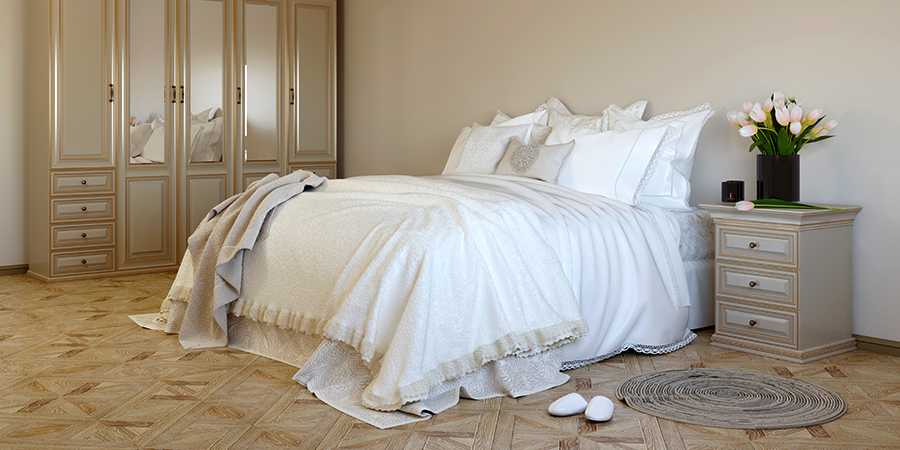 Off-White
It's hard to believe that there's actually so many 'shades' of white but for 2016, off-white is in. The great thing about off-white is that it can be used as a wall colour, as bed linen colours or even as the colour for the furniture. Off-white walls with dark wooden furniture and off-white bed linen create a stunning classic look that will look incredible in any bedroom.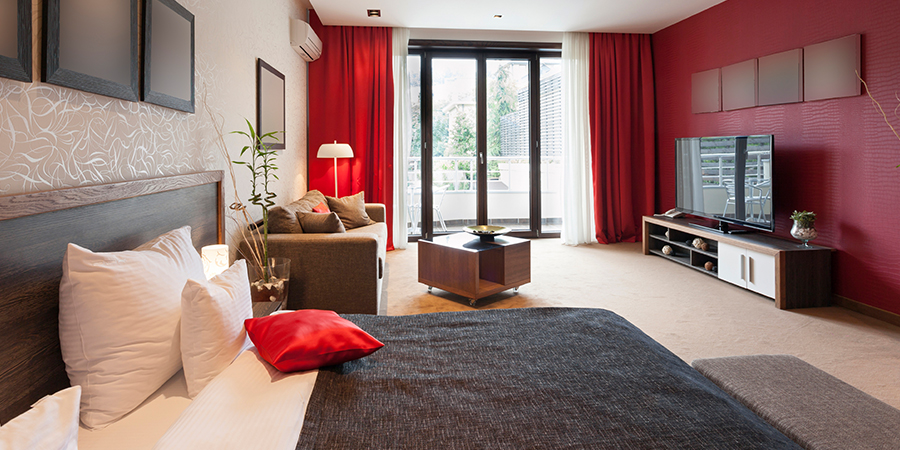 Jewel-Coloured Rooms
If off-white is a bit too minimalist for your tastes and you prefer a little colour in the bedroom, jewel colours will be big in 2016. Grey walls with rich jewel coloured adornments is a fabulous look and, when combined with white furniture, will ensure the bedroom definitely has that wow factor. Accessories such as plump pillows and cushions matched with curtains and thick rugs will create a sumptuous boudoir that you will love. Faux flowers are also going to be popular and can be a great complement to any decor.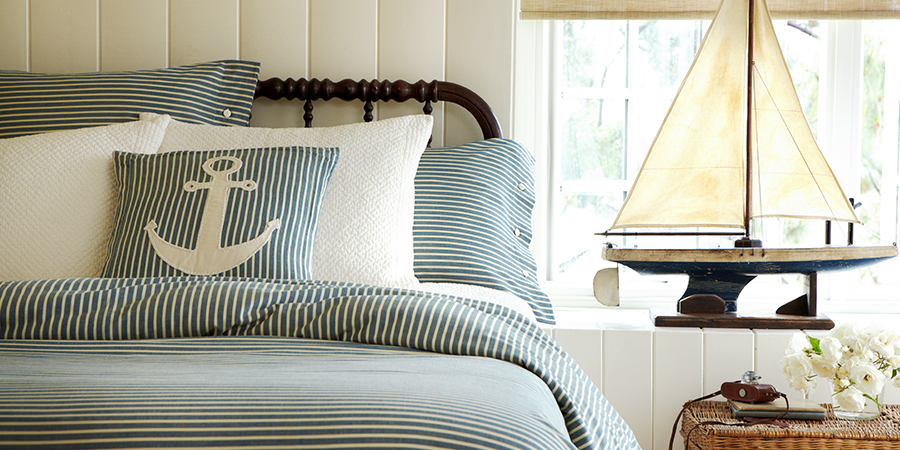 Coastal Charm
Nautical design is expected to be another popular trend in 2016, and checks will feature heavily, as will stripes. Crisp white walls with seaside accessories incorporating fabrics like velvet and wool will ensure you get this trend right. Beach wall art and shells will finish the look.
The above are just a few of the trends that will make it into the nation's bedrooms in 2016. If you want your bedroom to be cosy and fashionable, then you can achieve the look by adopting any of the above. You can even get a sense of achievement if you incorporate & build flat pack wardrobes & flat pack bedroom furniture yourself.